When your internet content is faulty, then there is a huge likelihood of a low to zero conversion. Nobody wants to read things that are to complicated for them to grasp.
The easier your content, the more your conversion rate. I won't waste so much time trying to figure out how your product works, or the benefits of using your product or service etc. If a lead is on your website, they have some sort of interest in the product or service.
So why make it hard for them to decipher your product on their own?
It is difficult enough that they have gone through pages of search results and eventually decide to go with your and it's so hard for them to understand what you do.
Image Courtesy: i2.wp
I have come to realize that most internet content marketers or businesses assume in their minds that their audience know certain things.
Therefore, they write and post internet content without including those basic truths that will give their audience power through having an in-depth knowledge of the content, product or service.
For example, you tell me how social media can help my business win on the internet but you forget to include and explain the various social media channels with their differentiating factors which would enable me know the exact social media handle to use.
You just assume I know that aspect. The more you know, the more you're blind to what other people don't know.
Just because you know doesn't mean I do or I see it in your own perspective. In one noteworthy experiment, participants were divided into two groups. One was asked to tap out the rhythm of a song, and the other group was asked to guess which song it was.
The tappers predicted that listeners would get it right 50% of the time. In reality, they got it right only 2.5% of the time.
Why such a big gap?
The tappers had the advantage of listening to the song in their heads. The listeners were starting from scratch. Again, another example is when you try locating a place and you ask someone who knows the place so well.
The likelihood is that he sure would start up by describing the place like though you had an idea. He or she might start off describing with landmarks around the area that you know nothing about.
That's the same thing you do when you put up content that get your customers or audience more confused than they were. It's like fixing your about us at the bottom of the site and you expect first time visitors to know.
The curse of knowledge is also a barrier to connecting with customers in the disciplines of customer service, sales, and the customer experience.
And it's a major factor in why the user experience so often suffers from catastrophic mis-designs.
Let's take a look at each of these areas and how the curse of knowledge manifests itself and the solution.
Your internet content on your website should be simple
You already know how your website works. You and your team probably had long discussions about your site architecture — where to put what, what to link to, etc. You probably debated the pros and cons of different structures until you were tired of thinking about it.
But does your structure make sense to people who weren't in on those meetings? Can visitors intuitively find what they're looking for? Or do they miss important features because they don't know they're there?
It is important to use the appropriate words, phrases and design to enable your customers or audience have a stress less experience on your site.
Here's the most important thing to remember: Don't make people work too hard to figure out why and how to give you their money. Make it easy.
You start too far down the sales funnel
There are different versions of the sales funnel, but I prefer this one: Awareness, Interest, Decision, and Action.
Unfortunately, a lot of small business internet content starts at the "decision" level: It assumes people already know what they sell and why they would need it — and that all those visitors need is a reason to choose their product over a competitor's.
And that's great if all of the people who consume your internet content really are at the "decision" phase. If not, however, you're completely missing out on all the people who don't yet know what they don't know (or what questions they should be asking).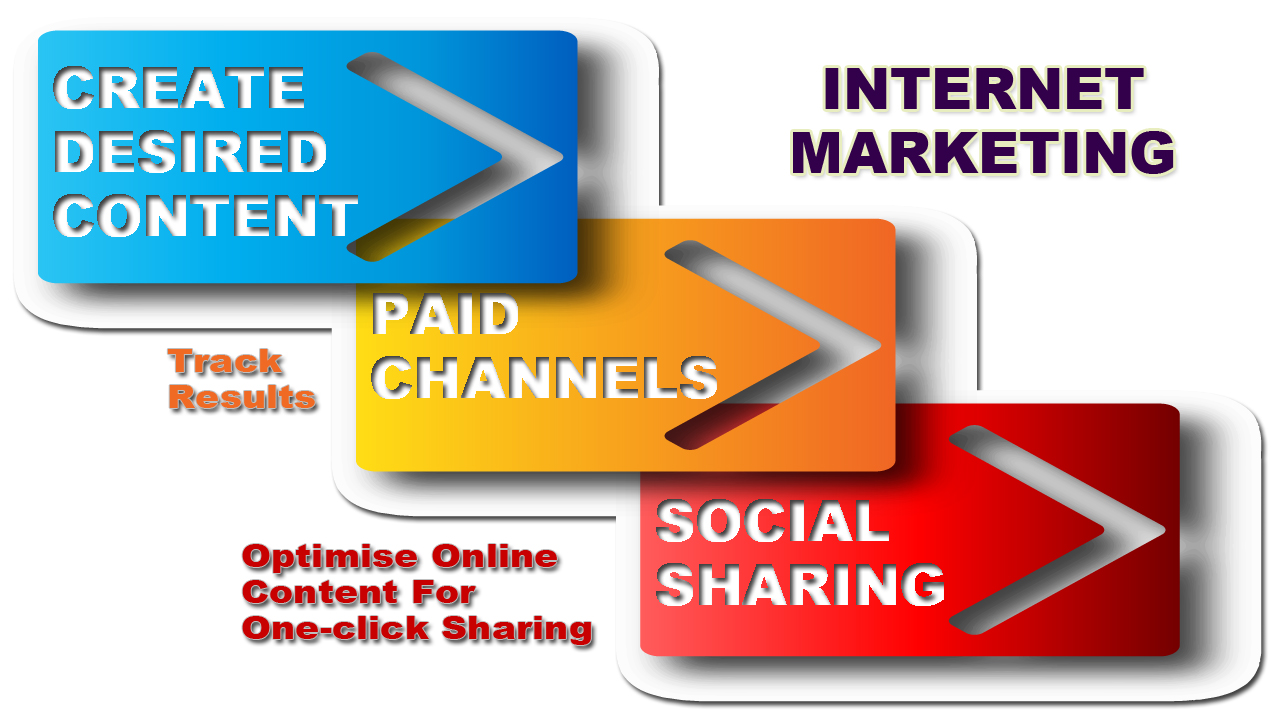 Image Courtesy: mondovo
For a first time visitor, he or she would expect to see content that describes the functionality of your product or service rather than being welcomed with making a decision.
To start with, before a decision is being made, you must have stirred up interest in your target customer and before they show interest, he or she must have an idea of what that product or service is all about.
Nobody shows interest without weighing to understand the functionality of the product.
Don't blame customers for their lack of knowledge
Often times, we blame customers for their lack of knowledge but in reality we are to be blamed.
We put up content for ourselves not for customer or prospects i.e, you expect the customer to know and one thing am sure of is this – if your target audience had the sort of information you are giving, they won't be on your website or trying to search.
Most times, customers contact you via emails, comment or through phone calls to clarify things but you probably will go like "but they are supposed to know this". Am sure if they had no difficulty getting that information, you won't be contacted.
I know firsthand how frustrating it can be to answer the same question for the tenth time in an hour — especially when you've got 7 hours left to go in the day. But letting customers sense that frustration simply isn't good business.
The smart strategy is to answer the question as if it's the first time you ever heard it and as if asking such a question is a sign of extreme intelligence and insight. Seriously — don't blame the customer for not automatically knowing something you didn't think you needed to tell them.
Image Courtesy: Contently
That's your fault, not theirs. And, yes, I'm sure there are people who will never get it. But let's not get distracted by the exceptions.
Our society values knowledge, so it can be hard to wrap your brain around the fact that your expertise can hurt you. But the "curse of knowledge" is a problem only as long as you let it get in the way of putting yourself in your customers' shoes. And there are a couple of things you can do to minimize its effect.
Conclusion
Knowing it all doesn't necessarily translate to your customers knowing everything. You need to put that knowledge into practice by explaining to them and giving them useful tips.
For example, you can start by having a blog where you share these tips, or use your social media as a tool to distribute internet content.
The most necessary tool is your website – make sure it has all the required information to guide your customers through your sales funnel. Minimal information or no information can make your target audience retract from engaging your brand.
It is therefore important to consider your target audience or customers first before looking into how much you know because the much you give them is the much they know and the less you give them, is the less they know.
Please share with me other ways the curse of knowledge can hinder sales.
Daniel Obaike is an Entrepreneur who likes to help organizations 'WIN'. He is very passionate about assisting Organizations in Africa and other emerging economies boost revenue, achieve sustainable growth and enhance competition by utilizing Online Marketing.
Latest posts by Daniel Obaike (see all)