The competition is fierce, and it's harder to draw in new customers than ever which has caused most businesses to tilt towards digital marketing.
As you probably know, you can't grow your business without marketing. Even the best products and services need to be advertised before they will sell.
So 2017 is just kicking off which means it's still not too late to consider digital marketing for your business. I know some of you are a bit skeptical trying digital marketing and some of you are new to the internet.
Image Courtesy: cdn.business2community
The Internet has become an integral part of our everyday lives and it is simply unimaginable to try and picture our lives without it.
How many times have you needed information about something and the first thing that popped to your mind was to Google it?
For example, some days ago, I was searching for this new mobile phone transfer code for GTBank. Did a bit of asking around but no one could help out and I remembered "Google is my friend" – I did Google and there it was.
Image Courtesy: pearl
That is exactly what consumers do when trying to find information about a company they are interested in – they search for it online using search engines like Google, Bing or yahoo etc.
That is the most important reason why you need to establish an online presence for your business. You need to have an effective digital marketing strategy that can help you accomplish that and set your business on the right path to success.
Due to the great use of the Internet and the constant advances in technology, digital marketing is one of the best methods that can help you grow your business. It can help you get more customers and build your reputation, thus expanding your business.
Traditional forms of marketing and advertising, like magazine or newspaper ads or billboards on the side of a highway, can be expensive — and evaluating their effectiveness can be close to impossible. Instead of relying on these methods, it's time to turn to the internet.
Image Courtesy: purppledesigns
Internet marketing can drive traffic to your business and convince new visitors to become paying customers, and often at a fraction of the cost of a billboard! With Internet marketing, you'll never have those issues again.
A properly structured internet marketing campaign allows you to track individual users throughout your sales funnel, from initial contact to conversion.
So how exactly can Internet marketing help your business?
Today we will be looking at how digital marketing can give you the sort of conversing and popularity you want with viable tactics.
Build website
Since you're new on the internet, the first way to establish your brand is by creating a web page or site where leads and prospects can be directed to when they are searching for information about your business.
Your website will incorporate everything about your business – from your mission, vision, then a little detail about your brand, product or service.
Image Courtesy: jolancer
Also, you should make sure you have images to correspond with what you offer as a business. For example, an internet user searches for sneakers using Google and probably that's the product your business specializes in.
I personally as a customer will be expecting to see images of some of your products displayed on at least a page. That's the same expectation your customers have. Once they are on your site, they expect you to give them reasons why they should engage you.
In order to have a quality website with great loading speed, you need to find a good hosting provider that will offer you the best service possible. Once you have your host, the crucial thing you need to pay attention to is your content and the overall design.
You cannot let your website become cluttered; everything needs to be clear and visible, so that visitors can easily find all the information they need.
Image Courtesy: assets.entrepreneur
Quality content is what will make those visitors come back, so it is one of the most important things when it comes to your website and attracting more customers.
Making a website for your business is the best digital marketing method that can help you grow. However, it is just a starting point and there are a few more things to do in order to successfully establish your online presence.
Establish a loyal following on social media
Social media channels, like Facebook, Twitter, and Pinterest, are great methods for expanding your business with digital marketing. Companies can set up official brand pages or accounts on social media sites, and post updates – however often they choose.
Although managing your presence on social media can potentially eat up a lot of time but it's worth the investment. Being active on social media is the best way to showcase your business to a great number of potential customers.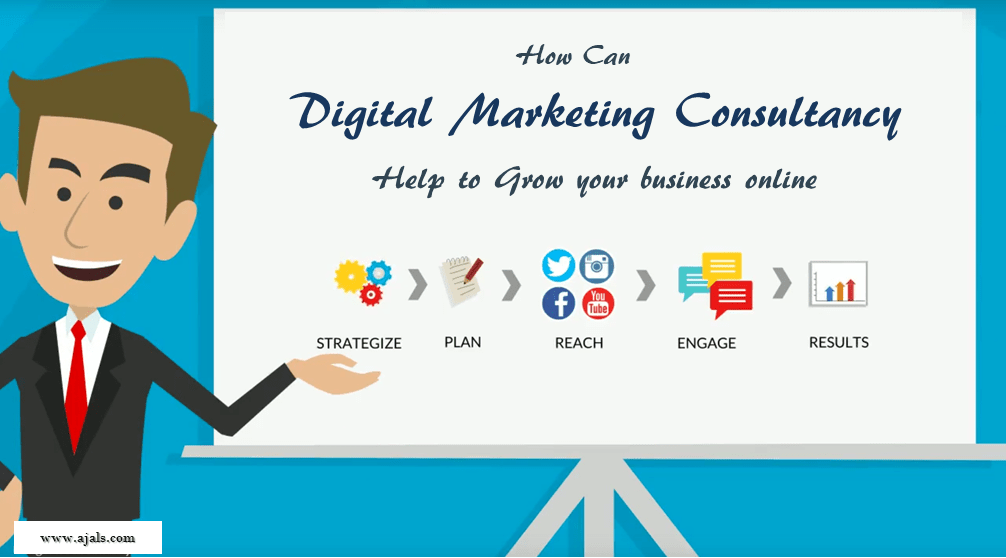 Image Courtesy: richfieldmnchamber
Also, it helps you learn from their feedback, as well as to keep a steady flow of communication with your current customers. These platforms give followers of your company or product new ways to interact with, and learn about, what you have to offer.
It also gives customers the opportunity to ask questions, get help with something they are having troubles with, or just have a conversation with you. Social media can help grow your business by first growing your follower's base on these different platforms.
If someone follows you on Twitter because they like what you have to say, they might eventually make a purchase from your website. Or, if someone joins your Facebook page because a friend recommended it, they may already trust you enough to subscribe to your service when the time is right.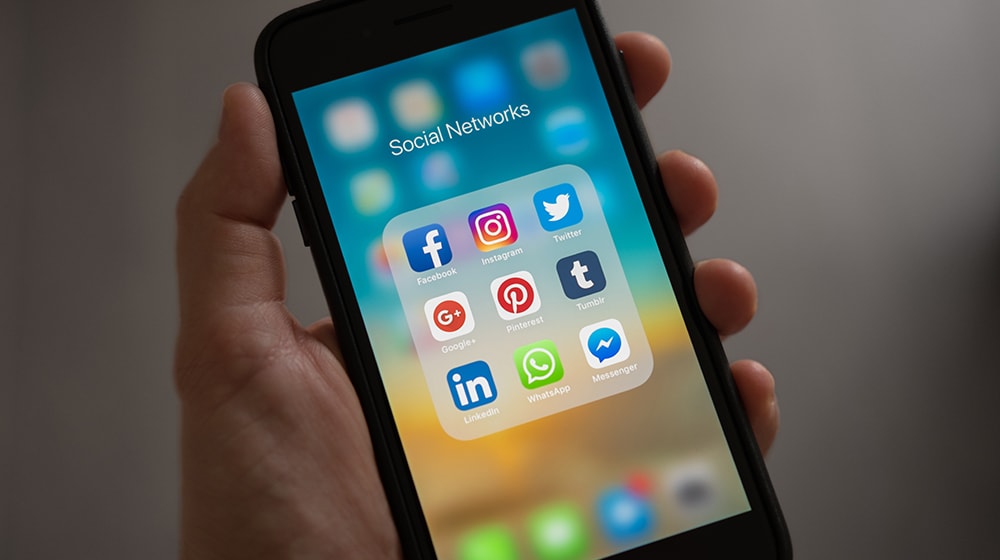 Image Courtesy: c.stocksy
There are lots of creative ways to use social media to grow your followers and customer base. You can post links to interesting content, run contests or exclusive promotions, or simply ask questions.
Due to the increasing popularity of social media networks, you should seriously think about establishing your presence there.
It is a great digital marketing method for your business and you will get more customers, since everyone is online all the time, literally.
Driving traffic with SEO
Without SEO, businesses may find it difficult to rank on search engines like Google for the keywords that they associate with their products or services.
Optimizing your website for search is one of the very best ways to grow your site traffic and your business. Studies have found that being at the top of the first page of search results can earn you more than 50% of traffic. However, that percentage drops all the way to a mere 4% for the fifth spot.
Image Courtesy: vibewebsolutions
So if you're not showing up on the first page for a specific keyword or phrase, you should work towards finding yourself there whether organically or through paid ads. To use SEO to grow your business, you may want to work with an experienced digital marketing agency.
Usually, these professionals help you with the technical aspect of optimizing your website by: Identifying the key phrases and words you want to rank for, optimize your website titles and Meta tags to align with keywords you want to stand out for, optimize your copy and on-page content, and submit your site to search engines.
Image Courtesy: neilpatel
Actively optimizing your website is one of the only ways to beat out your competition and rise to the top of the search results. One of the best parts of SEO is that it generates organic traffic – traffic that you're not paying for after an initial investment.
If you create an awesome blog post that starts ranking at the top of Google for a certain search term, it will continue to bring in traffic day after day.
In digital marketing, "Content is king"
Content is king for organic search ranking efforts, and producing relevant, new and useful content for your website can have a big impact on your business.
Image Courtesy: marketingland
The content used in this method can vary from blogs to videos to whitepapers or even ebooks, but they all share the same end goal: to convince visitors to your website that they should buy from or partner with you. One of the oldest methods of content marketing is the company blog.
A blog can be a great way to not only offer content that is interesting to those visiting your website, but also to create conversation and encourage repeat visits.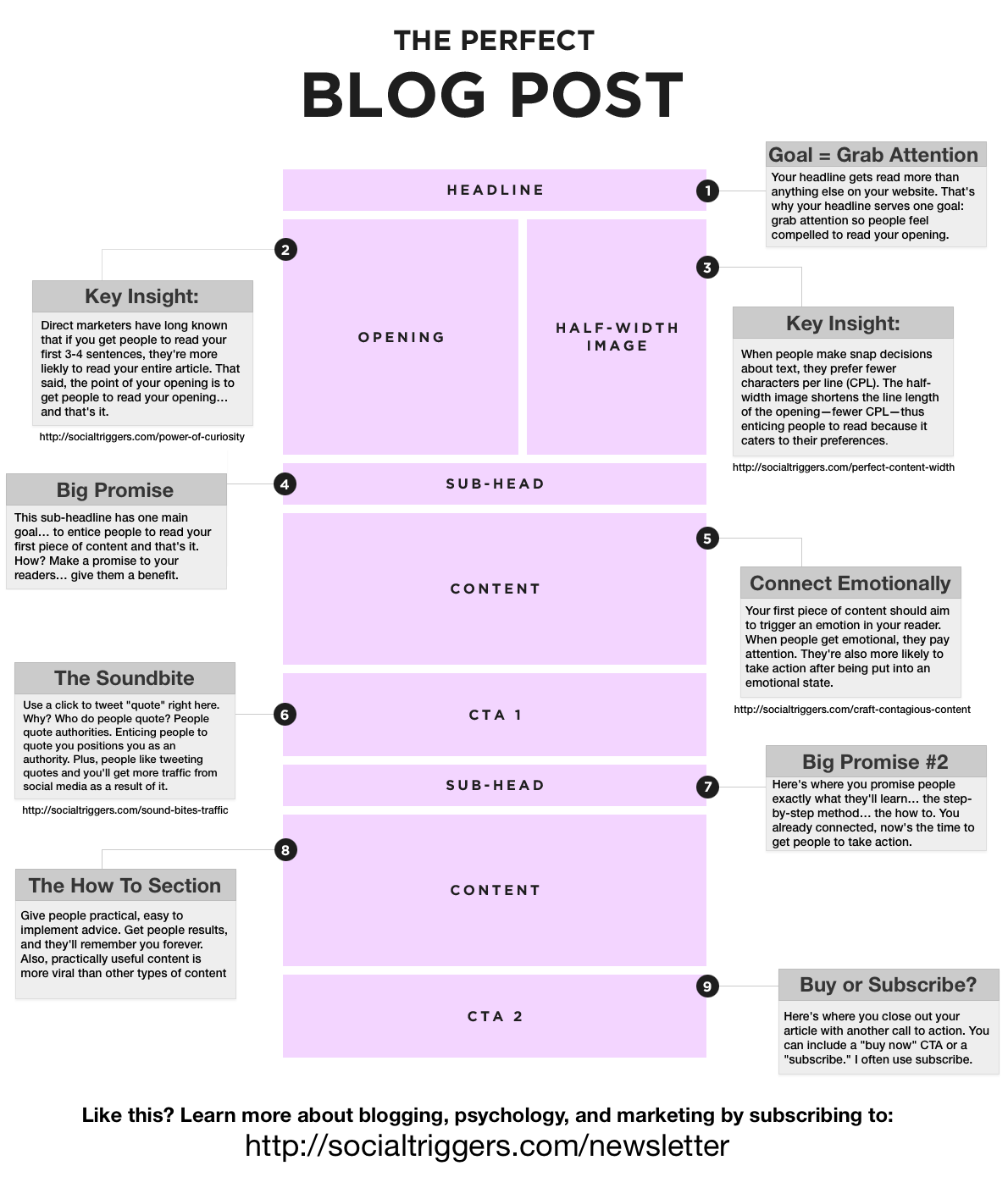 Image Courtesy: seoglobalinc
Blogs don't have to be all about your brand or products. Content marketing can also come in the form of downloadable, long-form content, like whitepapers, guides, or ebooks.
Though this kind of content can take a long time for a brand to produce, and requires more research and resources than a simple blog post, it can be very rewarding.
Offering long-form content can help to position you as a thought or industry leader, and that kind of positioning can be very valuable.
Image Courtesy: paramountweb
Basically, you can use content to tell your brand story and experience to your ideal audience. Usually, when you have a content, one important factor is sharing your content on social media platforms or other sites like Nairaland in Nigeria.
This helps drive more traffic to your website where you have your blog and conversion starts from that point. When executed correctly, content will keep your customers interested in your brand.
They will be willing to come back and visit your site regularly for new things to read and digest.
Creating suitable paid campaigns
Certain tools can create immediate results and highly relevant and targeted traffic, such as Pay-Per-Click (PPC).
This is a tool that enables you craft out specifically tailored ads online to relevant target consumers when they search using specific keywords relevant to you in a search engine, but the beauty is – you only pay the search engine if the searcher clicks your ad.
You can set budget controls for flexibility and reach your target consumers at the right time. PPC or Pay-Per-Click advertising is another way to bring new visitors to your website. PPC ads are displayed along with search results, and entice users to click on them to find what they are looking for.
As the name indicates, these ads require you to pay each time someone clicks on your ad. However, they aren't as expensive as you might think. In fact, the exact opposite is often true.
Image Courtesy: latestseotricks.files.wordpress
PPC can be a fantastic investment for businesses of all size, because you have extreme control over your ad spend.
If competition is low, you may only spend lesser than you envisage per click and still see a great return on investment. Just like SEO, where your PPC ads show up in search results are very important.
If your ad shows in the very first spot, above the unpaid search results, your business will receive roughly 59% of all ad clicks. So it is important to invest enough in your PPC campaigns to make your business link both visible and interesting to shoppers.
Leverage emails for digital marketing
Email marketing is one method of growing your internet business. Although gaining a dedicated following can take a long time, brands with large email lists know that there is great value in this method.
In fact, studies suggest that for each dollar a brand spends on their email marketing program, they made more than $40! Email's effectiveness seems to stem from its ability to put your company right where it matters most: a customer's inbox.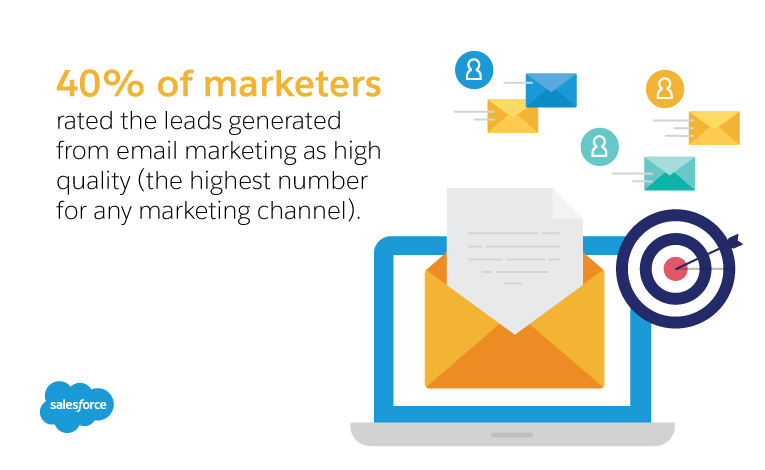 Image Courtesy: blog.jiji
In this digital era, the email inbox is one of the most frequently accessed locations on the online. When a customer opts-in to your email list, they are saying that they want to give your messages some real estate in their inbox – so you should definitely take advantage of it.
By sending out periodic emails about new products, special offers or sales, and interesting additions to your website – you can drive shoppers back for repeat purchases.
Emails can easily be forwarded to others, so subscribers to your list might send one of your marketing messages to a friend or family member if they spot something of interest to them.
Image Courtesy: static.123host
That can lead to more subscriptions, more clicks, and more sales.
Email marketing is a proven way to drive sales and encourage repeat visits. Just be careful not to overwhelm your subscribers with too many emails.
Which means you should test your email effectiveness to determine the right timing and frequency of your messages.
If you send out too many emails, you risk annoying your customers – but not enough, and they may forget you completely.
Increase trust with link building
Links are another way that potential customers may find your business. If someone is visiting a website that they trust, and they see a link to your site, they are far more likely to trust you than they might if they had stumbled upon you in some other manner.
But getting links on other websites isn't all about trust: it's also about your ranking. Links to your site help indicate how well you should rank in searches for specific keywords or phrases.
Image Courtesy: kikolani
Search engine algorithms – how search engines determine where a website ranks in organic results – have rapidly evolved since their introduction.
Years ago, the website that had the most keywords, the most links, and the most keywords in their content would undoubtedly sit at the no1 spot.
However, algorithms now take unnatural or spammy behaviour into consideration. This means that it's not enough to just have a lot of links – they have to be high-quality links from well-known and trusted websites.
Image Courtesy: rawstory
So, in order to get these good links and improve your ranking, you will need to undergo a process called link building. This refers to the process of building links to your site from other sites through manual actions.
You can simply ask for a link, or you can create great content that others want to link to. If you can build up a lot of high-quality links to your business online, this will indicate to both search engines and shoppers that they can trust you.
This will not only improve your ranking, but also increase the amount of traffic that comes to your site.
You can try going mobile
Website traffic from cell phones and tablets increases every day. More and more consumers are using their mobile devices to research, browse, and even shop on the go.
To grow your business online, you may find it necessary to create a mobile-optimized website, or even a completely mobile version of your site.
Mobile website design often involves installing special code that will make your website easier to browse on a mobile phone or tablet.
It will cut back on unnecessary scrolling or zooming, and will make it easier for customers to find what they are looking for – or even make a purchase – from their device.
Creating a mobile version of your website, or using responsive design to ensure that your existing content appears properly on all devices, can potentially increase your conversion rate dramatically.
If a shopper visits your site on their phone and finds it easy to navigate, they are far more likely to buy from you than from a business who does not have a mobile-friendly store.
Every naira you spend is accounted for through your ROI
If your website is the Heart, analytics is the Head of digital marketing.
Many forms of traditional marketing (Broadcast, Print, Billboard etc.), make it very hard to pinpoint relevant data and return on investment, and therefore what works and what doesn't for your business.
Analytics tools provide sophisticated data that is highly measurable and easily analysed with tools such as Google Analytics.
Image Courtesy: straighterline
This data can show exactly which strategy is most cost-effective for your expenditure, and which is providing the highest revenue, ROI, sales, leads and more.
Data can also be used to find weaknesses in your website or marketing which can then be addressed via A/B testing of new ideas.
Conclusion
With the change and evolution of modern technologies, small and medium businesses are doing everything they can to keep up, which can be said true for the rest of human society.
Brick-and-mortar businesses are either changing their business models to an online one, or beefing up existing marketing efforts with digital marketing strategies – in an attempt to capture a growing and very lucrative online marketplace.
For it is the process of attracting targeted audiences online that will spell the difference between a successfully thriving business – and a failed one. Even if you receive tons of daily traffic to your website, they would not amount to anything unless they convert to leads or sales.
In the digital arena where business and commerce are heading to, digital marketing tools and techniques provide business owners the best chances for competition, survival and even business growth.
Digital marketing is also much more quantitative than traditional marketing ever could be. Many internet marketing channels yield detailed data that allows you to optimize online campaigns which greatly improves your chances of success.
You can also share with me some of the ways new businesses can thrive and succeed on the internet.
Daniel Obaike is an Entrepreneur who likes to help organizations 'WIN'. He is very passionate about assisting Organizations in Africa and other emerging economies boost revenue, achieve sustainable growth and enhance competition by utilizing Online Marketing.
Latest posts by Daniel Obaike (see all)