In a rapidly changing online world, doing the right thing in the right marketing platform is important for the success and survival of any business in a very competitive market now and beyond.
In the past couple of years, social media has witnessed more or less a consistency in growth. Therefore, there has been a gradual shift from the conventional marketing into social media – using the best platform available for promoting a business on the Internet.
Most times we look at social media as a tool to only connect you to millions of users worldwide, but are also effective and economical. There is a flow of companies turning to social media in order to attract potential customers towards their business.
Social media allows you to freely express yourself and build long lasting relationships with customers. This will help your business to grow and expand their customer base as well as get the exposure it needs. Social media changes the way consumers think and react to products, services and everyday life.
It is essential that businesses have a strong social media presence and create engagement strategy to ensure they are connecting with customers to help drive the business forward. Like any other business activity, social media also needs a good strategy.
Image Courtesy: cityoflondon
It doesn't matter if your business is new or old, small, medium or big – all businesses need to design their social media strategy.
This article will outline some basic ingredients for developing successful and effective social media strategies.
Planning your social media strategy
There are many social media tools available in the market, not to mention the new and upcoming platforms emerging in the social media circles.
Due to this, many companies fall into the error of focusing solely on the tool to be used instead of developing and planning a detailed strategy for their social media marketing campaign.
Image Courtesy: blogs-images.forbes
Great social networks that generate favourable results for businesses in terms of their marketing needs are independent of the tools used, but rely on how well you plan and execute.
Aside from that, every action and activity you perform – be it a tweet, a comment, a like or a reply – should be done in accordance to a larger plan for executing your social media strategy.
Effectiveness in execution and implementation of your planned actions is key to the success of any social media marketing campaign.
As mentioned earlier, there are several social networks and tools available now to the public, but it is impractical to pursue marketing in ALL these channels.
Each platform caters to a different audience and every business caters to a specific market and not everyone – so focus only on the platform and audiences that apply or are relevant to your business.
These are some of the relevant variables you should consider when planning your social media strategy. Without adequate planning, your social media strategy is more or less useless because it won't put into consideration the important elements that make up your business.
Therefore, in planning your social media strategy for your business, key elements like your ideal audience, social media platform and campaign format should be priority.
This doesn't mean every other thing should be neglected but you should fix emphasis on audience, channel, content type and budget. And you can only achieve this with research, which is the next important pillar I will discuss about.
Research on your audience and suitable social media platform
This forms the basis for any strategy especially for social media. When related to business, it becomes even more important due to all kinds of complexities involved. A thorough research helps you in knowing which platform is appropriate for your business.
Many business owners make the mistake of going for popular social media platforms. You should rather choose a platform that suits your business.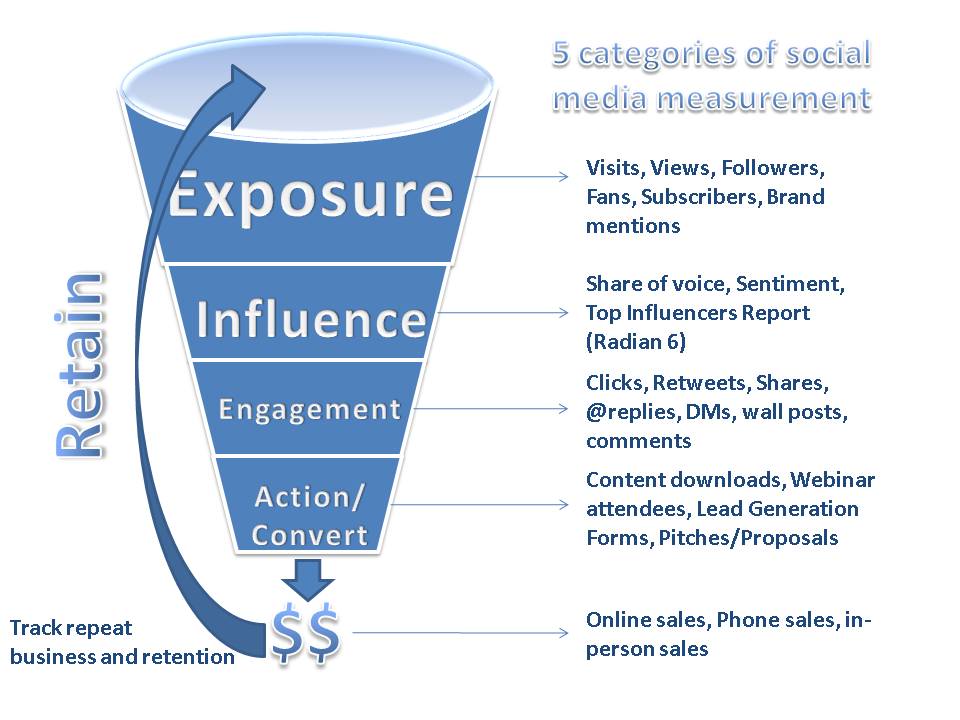 Image Courtesy: trident
Research also helps you to choose among various options. These options can be related to websites, blogs, tools etc. Social media can be confusing and you should always choose a social media platform which can be easily understood.
Research is critical in understanding how your connected consumer makes decisions, how they're influenced and where they engage and learn. You'll learn that your social customers are not at all like the traditional customers you know.
Building relationships on social media
People often confuse the term 'social media' with marketing and advertising. Marketing and advertising are just parts of social media. They are not social media as a whole. Social media marketing is all about interacting with people and building strong relationships.
Even for business purposes, you need to build relationships with your potential customers so that they can connect to you in a better way.
Image Courtesy: careerpark
Make people feel that you are listening by interacting with them. You should join forums and discussions to actively interact with your potential customers. Word of mouth is still the best form of advertising which can promote your business.
Community management
On social media, you overtime build a community of followers that show an interest in your product or service or those who are already customers. This community on your social media handles will always rally round your social media account for information.
Most times, you get to respond to their questions via your social media. The community management includes: moderation, maintenance, customer interaction, answering questions, message generation and coverage. Don't just think about social media as an editorial or marketing program.
Community is much more than belonging to something; it's about doing something together that makes belonging matter.
Participate in the communities that you host and also the communities that host the conversations that are important to your business. That's the secret to earning a lasting affinity that contributes to you becoming a trusted resource.
Create an accurate social media profiles
You can't have a social community without posting on social media. It is high time you take social media marketing very seriously. If you aren't connected to your consumers, and conversely they are not connected to you, then social media success is impossible.
The first step to social media marketing is creating social media accounts that are accurate.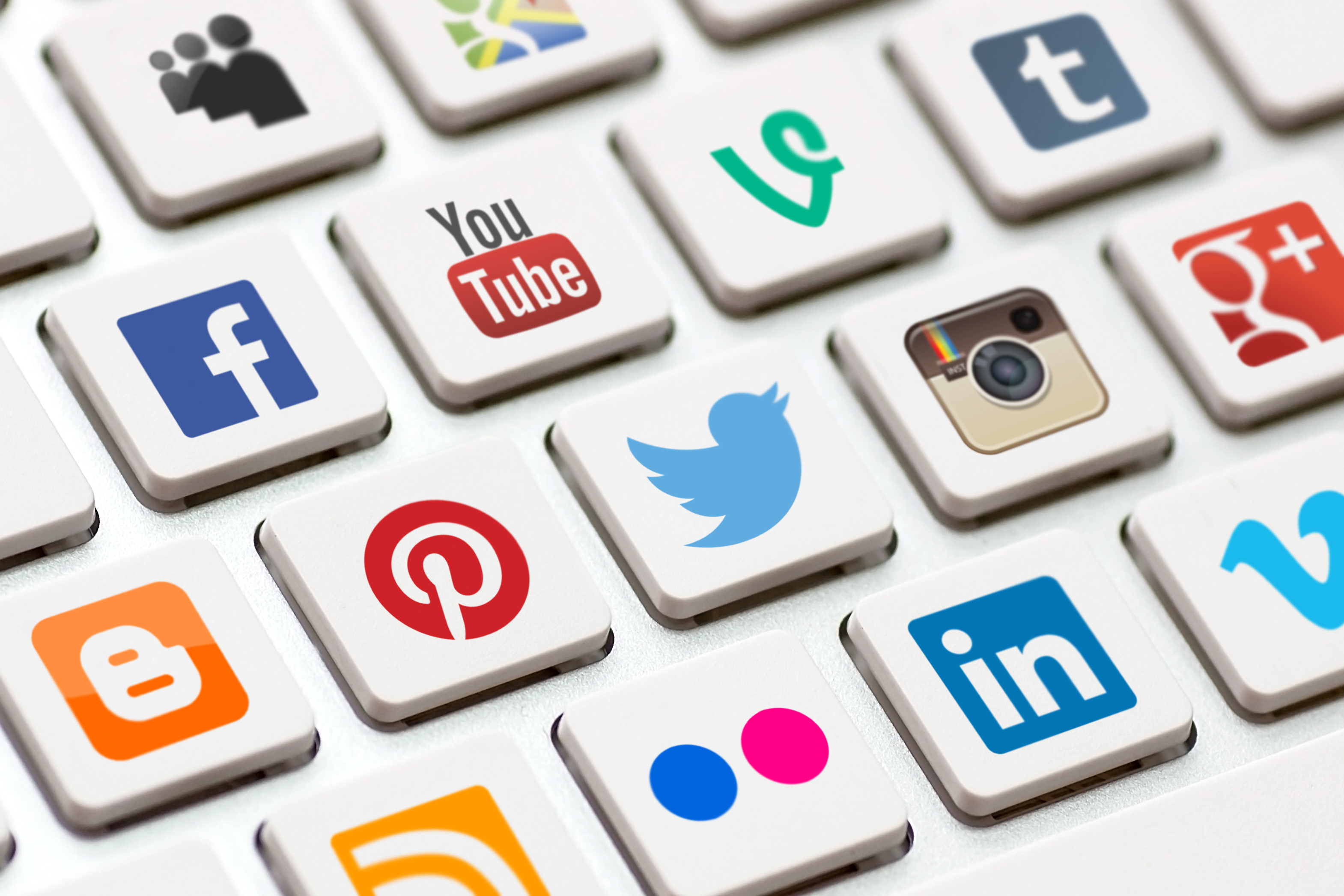 Image Courtesy: forrealsocialworkers
Whether you have customer service chat available on your website, a support forum, commenting enabled on the company blog or even a company presence on Twitter, you must have a connecting point for your customers to find you.
Social media is about conversations. Conversations cannot be had if you're nowhere to be found – therefore make your presence matter.
This isn't just about concepting the next Facebook Like or Twitter Retweet campaign. Based on the first 3 steps, develop a business-level strategy that meets the needs and expectations of your connected customers.
If you are not part of the awareness stage of the decision making cycle, you will not benefit from consideration nor a decision in your favour.
The key is to tie social media back to key business objectives while investing in the necessary roles to engage customers at the functional level (service or support, sales, marketing, collaboration or innovation, etc.)
Post content
Being connected doesn't just mean being on social media. It means sharing content that will attract the attention of your potential customers.
Being on social media doesn't automatically give you customers. You need to create activities that will attract attention and propel sales and cause purchase.
Image Courtesy: businessmalawi
Therefore, a regular check and consistency in posting relevant content relating to your business is of utmost importance as the creation of the profile for your business. They're like mini-websites and are often your first impression with potential customers.
Sharing your expertise, opinions, and feedback on social media helps potential customers start to understand who you are and what you do. The trick is to share information that's interesting and of enough value to capture their attention.
If you share a lot of information about how to help people improve their lives or be better at their jobs, your potential customers will likely see you as a credible, knowledgeable resource. And when the time comes, you'll be top on their mind.
To get the best results, most of the value-add content should be on your website. Once on your website, the visitor fills out a form to receive the content he or she is interested in, and the sales team gets a notification of the lead.
The more content offers you have, the more opportunities you have to drive people from social media to your lead conversion landing pages. This strategy works best when you regularly add content to your website to keep the audience engaged with fresh information.
Campaigns are a necessary part of your social media strategy
Campaigns are essential to engage key audiences and build relationships with consumers. Marketing campaigns tend to encompass several different strategies, such as advertising, public relations and social media.
By building an effective integrated campaign, companies can ensure that they are connecting with their key audiences. When companies think of a campaign, they think of something in which they need to invest a lot of money to make a big splash.
Image Courtesy: webby-gallery-production.s3.amazonaws
However, small campaigns can be just as successful. For instance, promoting a product through a Facebook campaign can be as easy as hosting a product giveaway or featuring the brand as the "product of the week" with facts, questions and trivia for fans.
Campaigns are important to motivate users within your social network and keep them engaged. By creating small-scale campaigns on a frequent basis, you are able to keep your consumers interested and connected.
Furthermore, these campaigns can be augmented on a broader scale through SEO, media outreach and media buys on other social networks.
Consistent social publishing
Auto schedule the blog article and content offer posts to go out every day. The number of posts per day depends on the amount of content available. If you have a large content library or are writing a lot of new content; you can publish more social posts per day or week.
Image Courtesy: postcron
If there isn't much available content yet, post less frequently. Avoid bombarding your audience with the same piece of content over and over in a short period – try to space things out. The key is to be consistent. Publish social media posts at regular intervals.
Measuring results of your social media strategy
As mentioned above, you should first set goals and objectives. In the last stage, you should analyze how many of them you have been able to achieve. Take out time to see whether you are achieving your goals or not.
If not, try to implement new tools and strategies before time runs out of your hands. Social media is a powerful weapon which should be taken very seriously.
If handled with care, it can provide you with fortunes. If not, it won't take much time before you are off the social media market.
Image Courtesy: wordstream
Use metrics to find out if you're achieving your goals and objectives. Regularly looking at the numbers will let you know which social media strategies are – and are not – working for your business.
Unlike other marketing strategies that are hard to measure, social media engagement can easily be measured through followers, likes, page views and comments.
Conclusion
The first step in any strategy is to define your goals and objectives. Am sure you know a farmer cannot farm without making plans on what to cultivate, with the duration of time the seed needs before harvest takes place.
The farmer has to plan on how often he needs to water and tend to that crop for a suitable result – that's the same with planning your social media strategy.
The most common business goals for social media are to increase brand recognition, website visitors, and sales leads. All social activity should lead back to those initiatives.
For businesses, it's important to connect with customers through social media to propel brand engagement. Measuring the number of followers, comments, shares and likes are some of the key metrics to gauge how well you engage with consumers.
By paying attention to the above listed pillars of social media strategy, your business can clear the clutter and find a path forward in building a reputation through social channels.
Share with me some of the social media strategies you have tried out – that has worked for you.
Daniel Obaike is an Entrepreneur who likes to help organizations 'WIN'. He is very passionate about assisting Organizations in Africa and other emerging economies boost revenue, achieve sustainable growth and enhance competition by utilizing Online Marketing.
Latest posts by Daniel Obaike (see all)